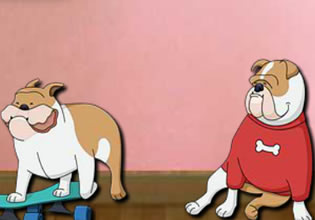 George Home Escape (8b Games)
Your friend's son had done something and you just want to know some things just to clarify on to the subject. As a neighborhood detective, it's kind of your job to do this for things like this has the potential to become bigger and possibly a lot more serious. As you arrived at your friend's home, you immediately ask for his son George, but that's the thing though said your friend, for his son is currently trapped in his room!
You have no idea if he accidentally got locked-in there or he deliberately locked himself, but you assured him that he is not in trouble. Still though George did not respond so there is only one way now, find the key to the door so the room can be opened. Escape players, you are now the neighborhood detective here and you got your friend's consent on this task of yours, will you be able to help then by finding the key somewhere in the house so right after, you can ask George of some things?
George Home Escape is a brand new point-and-click indoor rescue game released by 8b Games.
Other games by -
Walkthrough video for George Home Escape (8b Games)