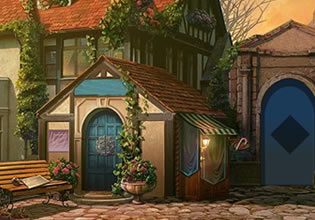 Genie Escape From Fantasy Town
The genie have never seen something like this in his thousand-years old life, a town specifically built for beings like him! Ali who was his companion and master wasn't too keen with the place though, for it is kind of sketchy and mysterious for him, but despite of that the genie didn't care and whiz to and fro around the place seeing everything that's there! Ali wanted to just let him be but in his mind he thought, what if this place is something else and could even be harmful to them? Ali doesn't want to have to come and save the genie and himself there, so he needs to find him now so they can both leave while they still can.
Escape players, want to help Ali here find the genie somewhere in this town so that they can leave with their lives? Quickly then and careful as you go.
Genie Escape From Fantasy Town is a brand new point-and-click rescue escape game from WoW Escape.
Other games by -
Walkthrough video for Genie Escape From Fantasy Town