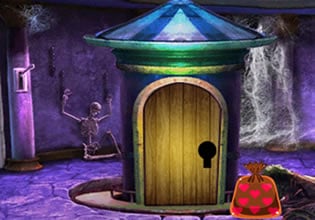 Genial Hipster Monkey Escape
The village is home to this one outstanding creature and the people living there is definitely fascinated of it. The creature was a monkey and it's not just a monkey, but a genius one and can be compared to a human wildlife researcher! Nobody knows why this creature was so, when it was young it was normal, but it grew to be what it is now and was absolutely not normal.
That day, the genius monkey is out in the area again, looking for interesting things and wildlife it hasn't seen yet. It was definitely a different being, although it moves just as its kind, it has these human equipment with it and is even wearing human's clothes! That really sticks him out of everything, that's why when it got in trouble that day, it was easily spotted and you were the first to see it escape players! The genius monkey got trapped in a cage and now it needs help! You were there escape players and thankfully too, for it needs help there so will you be able to get it out? That's what it gets for being too curious all the time, but still you can't just leave it there, see if you can get that genius monkey out safely.
Genial Hipster Monkey Escape is a brand new point and click animal rescue escape game released by Games 4 King.
Other games by -
Walkthrough video for Genial Hipster Monkey Escape