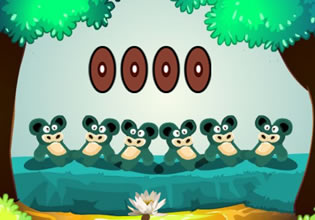 Gate Escape
The area here in the wilderness is enclosed for many reasons but not one is too clear though. Some say that this land is cursed and most especially in this area, that's why it is closed. That day though, Angelo is there for he kind of wants to discover what the place is hiding and why it is called as cursed. Well lucky for him for he will be getting a taste of that, unfortunately though it will bring him to a disadvantageous situation.
Escape players, Angelo is now trapped in the place and that's because the only exist there is now locked! He has no idea how to open it now, for this never happen at all. This could be the curse of the place trying to pull one on him, well then he needs to escape out of there for this has a high chance of getting worst. Will you help Angelo here escape before things gets a little more troublesome for him?
Gate Escape is a brand new point-and-click outdoors escape game from Games 2 Live.
Other games by -
Walkthrough video for Gate Escape