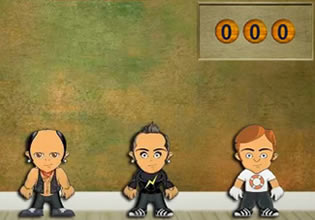 Gangster Escape (8B Games)
Now Reggie knows why his friend called at this time and she sounded not so easy, for as he arrives at her home his friend immediately told him that there was this guy who pretty much looks like a member of one of the gangs entered her home, threatened her, and then proceeded to hide in one of the rooms there!
He barricaded himself and Reggie thought then what he can do here. Maybe reason with the man with whatever? At least try to get him out of the room and then he'll go from there to get him to get out of the house entirely and as quickly as possible for really, they all don't want any trouble from any gang here. Escape players, Reggie has a tough one here in his hands now, but he must do something so to keep everyone alive and well especially his friend. Will you help Reggie here in getting the man out at least?
Gangster Escape is the newest point-and-click indoor escape game from 8B Games.
Other games by -
Walkthrough video for Gangster Escape (8B Games)