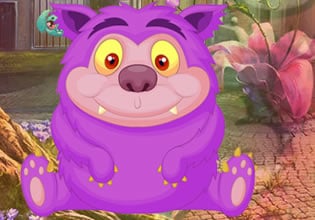 Gaiety Monster Escape
In the coastal village, there is this one monster living in the place and once the people there are scared of it, but as time passed they just try to shoo it away for some personal reasons, and others just deems the creature bad for business. Leo however as a person who was also a villager, sees the people as fools, for if they want their businesses to boom they can use the monster as a tourist attraction and definitely their business will never be the same again. That's a good idea also for the monster was very delicate to all life big or small, but the problem though is its appearance and in a judgemental world, he is one great victim.
One day however, Leo who was the only one who appreciates the monster, notices that the creature is nowhere to be found! Leo quickly noticed this for he usually sees it being a joyful thing in his backyard every morning playing with the flowers and the butterflies. Well little did he know the creature was actually in trouble and now it needs his help! Escape players, come and find-out what happened to the creature and see if you are able to help Leo rescue it safely.
Gaiety Monster Escape is a brand new point and click rescue escape game released by Games 4 King.