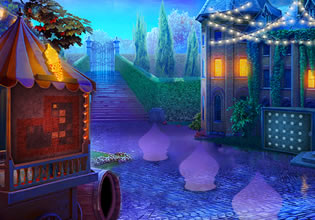 Funny Turtle Escape
There is only one cute turtle here in the village and the animal is well loved. It roams around the place greeting the people and sometimes it is funny for it crawls happily in the place. That day though it needs help and as the first person who saw this turtle in trouble, Thelma needs to help it out now!
Thelma caught a glimpse of her shimmering eyes at first, that's how she saw the turtle asking for help. Thelma almost got totally captivated by those eyes, but she focused on the problem there and that's to free the animal which was trapped in this house. Escape players, imagine you are Thelma here, will you be able to rescue the turtle safely so it can once again roam around?
Funny Turtle Escape is another new point-and-click animal rescue escape game made by Games 4 King.
Other games by -
Walkthrough video for Funny Turtle Escape