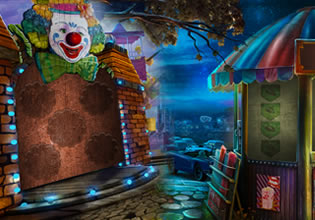 Funny Little Big Escape
A funny animal is roaming around the village here, it's weird for it can talk and most especially tell excellent jokes! Nobody knows why it can do these things but because of the joy it gives, everyone ignores the mystifying thing and loves him instead. This animal is a pig but actually not everyone likes it, that might be why this pig is now trapped in a house here and it's struggling to escape!
Who could have done this anyways? As a fan of the pig, this is absolutely a sad sight for you. But well you can't please everybody no matter what so the only thing to do here is to free this pig. Escape players, you have now decided to free the pig but you soon realized it's not going to be easy. Still will you continue and find things that can help free him?
Funny Little Big Escape is the newest point-and-click animal rescue escape game created by Games 4 King.
Other games by -
Walkthrough video for Funny Little Big Escape