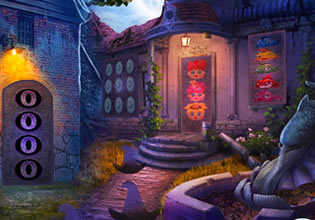 Funny Fish Escape
The funny fish have surfaced from the coast again, this fish can actually breathe air but not for too long though, it can also talk and its specialty is telling really good jokes. Nobody knows where he gets these jokes or how is this fish even able to talk, maybe this is all from magic? Well whatever it is it doesn't harm anyone though, but even then some people sees it as a monster.
June does not see this fish as an abomination though, in fact he loves the fish's jokes and he always follows him every time he comes ashore. That day though June will be rescuing this fish, for it seems to have accidentally gotten trapped in a house there! June doesn't know what happened but questioning at the moment is at the back of his mind for he is concentrating in rescuing this fish. Escape players, will you help June here then? For he seems to be having some difficulties with this.
Funny Fish Escape is the newest point-and-click rescue escape game from Games 4 King.
Other games by -
Walkthrough video for Funny Fish Escape