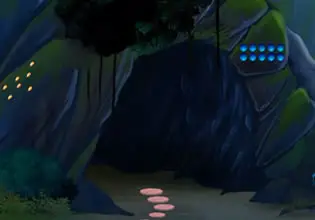 Funny Cave Ghost Escape
Some of the animals that Sebastian tagged have all mysteriously ended-up in this cave somewhere in the forest. That's very weird for some of those animals are not even cave-dwelling, and so he checked it out to investigate only to find that something paranormal was actually going on there!
Sebastian arrives in the cave and when he was about to set his foot on the entrance there, a massive ghost appeared and it is prohibiting him to enter! Now this is where everything is going to get very confusing, for what would a ghost want with all of these animals? Maybe something else is going-on? Sebastian didn't want to get involved in this for this is beyond him he thought, but he was curious though and he wanted to save those critters. Escape players, Sebastian might be getting himself in some danger here, want to help him then so he'll get this done safely?
Funny Cave Ghost Escape is the newest point-and-click spooky animal rescue escape game created by WoW Escape.
Other games by -
Walkthrough video for Funny Cave Ghost Escape