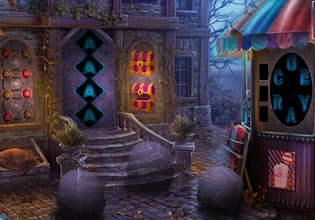 Funny Cat Escape
This cat which is now fat and grand, was once little and playful, but its owner spoiled it rotten though with every luxury a human can have, that's why it can no longer move like a cat and roam around. But that day though it managed to get itself locked in a room and that's pretty weird, for it hardly moves nowadays and only talks.
You were actually aiming to see this cat that day for you had nothing to do that day, but when you found him trapped, you will now be trying to rescue him there. Escape players, will you be able to free the cat for he needs help?
Funny Cat Escape is the newest point-and-click animal rescue escape game from Games 4 King.
Other games by -
Walkthrough video for Funny Cat Escape