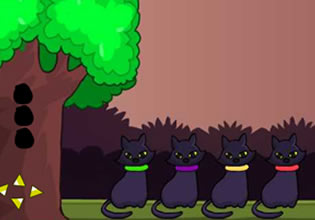 Fun Kitten Rescue
The madam who governs this land requested help for her cherished cat escaped from her house and now she is nowhere to be found! Alvin was requested for this and of course he agreed, but this might or might not be easy though, still Alvin will do this.
Escape players, imagine you are in the shoes of Alvin here and the task is finding the madam's runaway cat. Hopefully it didn't go too far somewhere or rescuing it will be even harder. Will you be able to find that feline and return it to its owner?
Fun Kitten Rescue is the newest point-and-click pet rescue escape game from Games 2 Live.
Other games by -
Walkthrough video for Fun Kitten Rescue