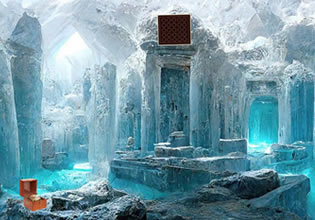 Frozen Temple Escape
Somewhere north in this frozen land is a temple hidden underground, but now that's just a story in Jake's mind, for right-now he is in the said temple and it was absolutely enchanting! He never thought he would reach the place, for he had been through a lot for days in this frozen landscape and found nothing. But now that he is there then he can finally bring this adventure halfway to its conclusion.
Jake roamed around the temple and found even more very interesting stuff, but then something happened and now he is very much concerned of his welfare there! Escape players, want to see what happened to Jake? He will be needing some real help there so join us and see how he is and if you can assist him. Careful now, for this temple is still very dangerous.
Frozen Temple Escape is another new point-and-click frigid escape game made by 365 Escape.
Other games by -
Walkthrough video for Frozen Temple Escape