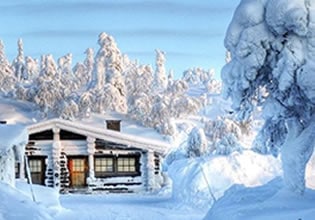 Frozen Land Escape
Now the residential and the forest area doesn't look different from each other anymore this time of year, that's because heavy snow from last-night have covered everything and it just a blanket of white there now. It looks fantastic and wonderful though, but at the moment that's what had caused Will's problem here for he couldn't find the right path for home now!
Will was thinking when he traversed from his forest home to his suburban house which was just a few kilometers apart from each other that he was going to get lost there thanks to this blanket. But guess he shouldn't have thought of that before he left, for that thinking of his seems to have directly brought him to that situation and now he doesn't know where to go! Escape players, Will was somehow getting a grasp of where he was for there are a few landmarks in the area which he can still recognize even for just a bit, but he will still need help there so will you just give him that so he can return home to warmth and of course safely?
Frozen Land Escape is a new outdoors cold outdoors escape game developed by Big Escape Games.
Other games by -
Walkthrough video for Frozen Land Escape