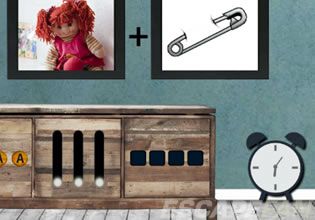 Fisherman Escape (8b Games)
Your friend Cole has a visitor that day, it's this fisherman boy who was a local in the area who was very kind and honest. He would like to give Cole something and to you as well, so you went to Cole's home to see what the fisher boy has for them. Maybe fresh fish? Or what about far more precious things from the sea? You are really excited what it'll be, but as you arrive though, you instead came across a situation where you will now try to help rescue the fisher boy!
You just found Cole trying to free the boy from a room there! You have no idea what happened, but you saw the concern on Cole's eyes, so you will help him now. Escape players, help Cole here find something in the house which can unlock the door, free the boy safely from the room.
Fisherman Escape is the newest point-and-click indoor rescue escape game created by 8b Games.
Other games by -
Walkthrough video for Fisherman Escape (8b Games)