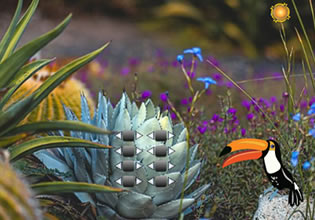 Find Woodpecker Pair
Wally has two pet toucan birds here that only roams around his garden which was vast and never gets out of it. Wally calls these two the woodpeckers for misleading purposes and also with his mistake before for he thought these two chicks when he received were woodpeckers. That day, Wally was around his garden when he noticed that there was only one toucan flying around. Where was the other? Are they nesting already? Wally doesn't know but he somehow has a bad feeling about this, and he might be right.
Escape players, Wally is now compelled to find one of the toucan pair for all he knows this one could actually be in trouble. He just hopes it didn't fly-away for good to a far-away land, for that'll be sad. Will you help Wally here then find the pair of this bird wherever it is? Hopefully it's safe.
Find Woodpecker Pair is another new point-and-click pet animal rescue game made by Games 2 Rule.
Other games by -
Walkthrough video for Find Woodpecker Pair