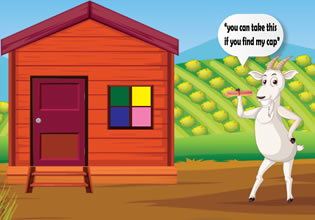 Find Tony's Homework Book
Tony is the only kid in the farm here and he is your son. He wants to graduate from school and even though you wanted him to take-over the farm someday, you don't want to be forcing him for you are the kind of person who believes and dreams. That day, Tony is currently having a problem though, for he couldn't find his homework anywhere and he had been to every room in the house already!
You really need to help Tony here for that homework of his is important, just like every homework there is. Escape players, you will now be helping to find your boy's homework here somewhere, wherever it is hopefully it is not inside the dog's stomach. Will you be able to find your son's homework?
Find Tony's Homework Book is another new point-and-click item retrieval escape game made by Games 2 Escape.
Other games by -
Walkthrough video for Find Tony's Homework Book