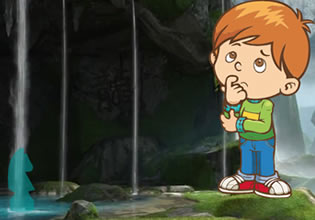 Find The Way To Boy
The land here is very weird especially in the ancient town and some of the residents there too. That's why people should be careful when going there for there are stories about people getting hurt because of them. You were with your friend in the place that day for you were both going on an adventure in the area, but something happened though and it's trouble for the both of you!
Your friend lost the map! That thing is definitely important not only to navigate in the town without asking the residents there for directions, but that is also a guide out of this land. You definitely both need a saving here, but you decided to both do this on your own the best as you can. Escape players, will you be able to find that missing map so you can keep going?
Find The Way To Boy is the newest point-and-click item retrieval escape game from WoW Escape.
Other games by -
Walkthrough video for Find The Way To Boy