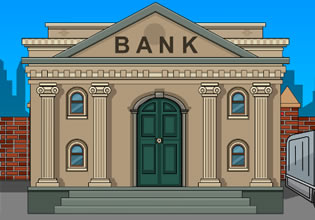 Find The Vault Safety Pin
The vault in the bank here is the core of everything in the establishment, it is where the money and properties are and that's why the thing is highly fortified and has a lot of protocols before opening. As this thing was scheduled to open today to be inspected however, a thing was missing and currently that is what the staff are trying to find for that is important.
As a staff there, Terry was now helping in finding this special pin for the vault, that needs to be written down for it changes automatically, now this thing is missing and that's slightly not good. Terry needs to check every nook and cranny here for that thing and they also need to change their methods here in the bank regarding that. Escape players, would you like to help Terry on this so that the inspection can finally begin?
Find The Vault Safety Pin is another new point-and-click item retrieval game made by Games 2 Jolly.
Other games by -
Walkthrough video for Find The Vault Safety Pin