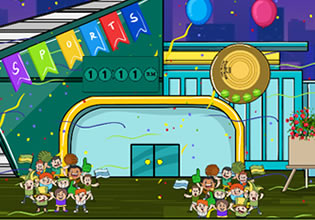 Find The Trophies
The games are about to end and the trophies must be ready for the winners. But there was a problem though, for those said trophies are nowhere to be found!
Those trophies are now lost and this is really a big problem, as a staff there escape players, you are very much concerned of this for you are one of the managing staff in this event, if the boss finds-out about this then you are seriously going to get into some big trouble here. Okay, you need to focus on this and find not one but a handful of trophies. Where could those be anyways? See if you can find them all then before the event ends.
Find The Trophies is a brand new point-and-click item retrieval game from Fastrack Games.
Other games by -
Walkthrough video for Find The Trophies