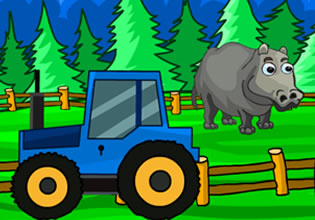 Find The Tractor Key 3
Harrison is in his farm again but not to do some chores though as he have done those already. He is trying to find his tractor keys there and he knows it is in the area somewhere, but he fears that it might have fallen and buried in the mud, then he'll never find it.
Escape players, Harrison have done most of his chores but not all though, for some of it involves using his tractor but he can't because of his missing  keys. Want to help him then so he can find it and use this important machine in his place?
Find The Tractor Key 3 is a brand new point-and-click item retrieval game released by 8B Games and Games 2 Mad. This game is a continuation of the previous one as its sequel, and is a part of the first game as the start of the series.
Other games by -
Walkthrough video for Find The Tractor Key 3