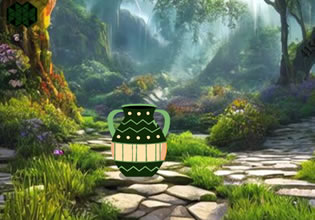 Find The Sorcery Book
The sorcerer's book have been lost for ages, people have been trying to find it but no such luck. Ludwig however might be able to for he seems to be getting closer to where this book might actually be. Ludwig is getting excited, for the things he worked for might not become in vain here. He is sure to be rewarded by the sorcerers if he finds it, for this thing is definitely one heck of a treasure to them.
Escape players, Ludwig needs some assistance on this now, for this could get complicated. At the moment, he is in a forested area but his findings about this book is leading him there. Will you be able to find this all-important sorcerer book with Ludwig in this location?
Find The Sorcery Book is a brand new point-and-click outdoors item retrieval escape game released by WoW Escape.
Other games by -
Walkthrough video for Find The Sorcery Book