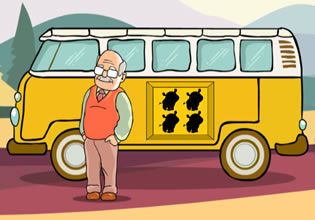 Find The Rattle
Wilma noticed that his infant son is missing one of his toys, it was this special rattle which she once used when she was an infant, that means that toy has a lot of history and is quite special. Wilma cannot find that thing though even when she tried hard, was it even still in the house? She asked herself. She is sure that it is for they had brought it and it's here somewhere, she'll only need to find it wherever it is.
Escape players, this is a calm search but Wilma really wanted to find it for she didn't want to lose it. Will you just help her then so she'll have peace of mind about that special toy?
Find The Rattle is another new point-and-click item retrieval game made by Games 2 Jolly.
Other games by -
Walkthrough video for Find The Rattle