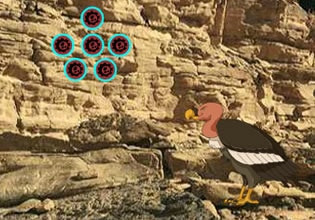 Find The Precious Ivory
Poachers have been moving around the area for far too often now and they are getting good with their evading skills too. Why is that so? Well for one the authorities were able to get them before but now they are evading pretty well, that means the department is not being managed well and that is the disadvantage if a group of any kind constantly changes leaders. It is too late to save the animals there that have been tampered with already, most especially the ivories from mature elephants, but there is still a chance to at least cause damage to the poachers, and that is to foil their transactions by retrieving the ivories before their buyers can even get it.
The operations of these poachers are not actually face to face transactions, but they just leave the ivories in an area there after the client has paid and they can get it themselves. As one of the task force officers there, James knew this after years of observation and now he is ready to move and retrieve one of these purchased ivories. On this mission of his, he will be coming to retrieve a huge ivory and for what it looks from a distance, it should cost a fortune! These poachers have done it now, for they might have killed a big elephant just to get that. Escape players, James knows this isn't going to be easy for there might be hidden traps there or anything, that's why he needs your help in seeing those and maybe solve them too so he can get to the ivory and get out of there. Will you be up for such a mission here then?
Find The Precious Ivory is a brand new point and click item retrieval wilderness escape game released by Games 2 Rule.
Other games by -
Walkthrough video for Find The Precious Ivory