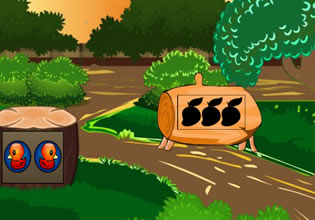 Find The Precious Crown
Francois finally narrowed the area where this precious crown is which people including him have been trying to find. But his he knows is noble though for the queen herself have directed Francois to find her stolen crown and he had been working real hard just to fulfill this task.
Francois is in this forest at the moment for this is where his investigation have brought him. It must be here somewhere and he hopes to find it so he can finally accomplish this important task. Want to help him then escape players? For there will be clues to find here and puzzles to solve so your skills might be vital.
Find The Precious Crown is a new point-and-click item retrieval game developed by Games 2 Live.
Other games by -
Walkthrough video for Find The Precious Crown