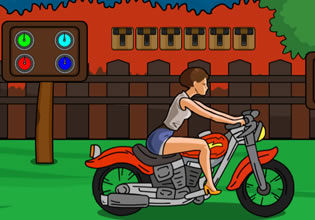 Find The Motorbike Key
Kendra is now going to go for she was not feeling that well exactly, so she'll just bail with her motorbike so she can think clearly and let her anger subside somewhere. But as she attempted to leave though she couldn't, for her motor keys were not with her!
Kendra doesn't want to be stuck here at the moment, she'll return but after she relaxes, that's why she needs to find her keys now so she can be away. Escape players, want to help Kendra here find her keys somewhere so she can go?
Find The Motorbike Key is a brand new point-and-click item retrieval escape game from Fastrack Games.
Other games by -
Walkthrough video for Find The Motorbike Key