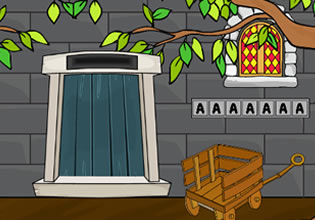 Find The Kitty Yarn Ball
Jeremiah's cat is now looking at him again and it's like it wants something, he knows, it wants his ball of yarn to play with for his food-bowl is full, same with the water, and his litter is accessible. But the thing was, where was that ball of yarn? Jeremiah have looked around the rooms in his house but still nothing. His cat might have flung it somewhere and it got in a corner which cannot be seen. Well if it has, then Jeremiah needs to find his extra balls of yarn so he can give it to him, hopefully he would like it too for that cat is very picky.
Escape players, Jeremiah needs to find those yarns first, hopefully he finds one and preferably he finds the one his cat likes. Want to help Jeremiah here then so that his cat can be occupied?
Find The Kitty Yarn Ball is a brand new point-and-click item retrieval game from Games 2 Jolly.
Other games by -
Walkthrough video for Find The Kitty Yarn Ball