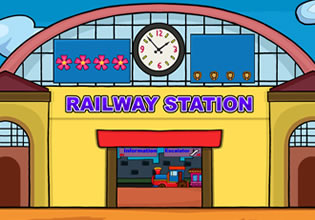 Find The Handbag From Railway Station
There is always a problem in the railway station here big, small, and the one that's just in the middle, that's why officer Edna there must keep a close eye on everyone as the day passes. It wasn't long then until she was called for help by some girl who said she couldn't find her handbag.
Okay then, Edna have asked what it looks like and what color adorns it, now she is on the move to find that thing and hopefully she will. Escape players, Edna here needs to get this done so she can also quickly get to her post. Want to help her then so that this problem will be solved much quicker?
Find The Handbag From Railway Station is another new point-and-click item retrieval escape game made by Games 2 Jolly.
Other games by -
Walkthrough video for Find The Handbag From Railway Station