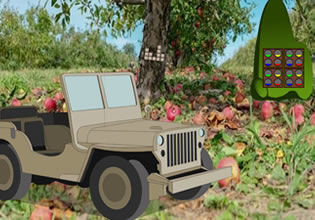 Find The Golden Apple
There is a golden apple in this garden somewhere, but even though this place had been renovated by people, that apple have never been found and even seen! This land was once untouched and forested, but because it is very near the city it was turned into a park garden.
Moe have heard about this apple before and have tried to find it even, but he couldn't. Still though he will continue to find it for a golden apple is really intriguing for him. Moe will do this again today and he hopes he'll finally find that thing even though he doubts that a bit. Escape players, want to help Moe here so he can finally find what he had been looking for in this place?
Find The Golden Apple is another new point-and-click outdoors item retrieval game made by WoW Escape.
Other games by -
Walkthrough video for Find The Golden Apple