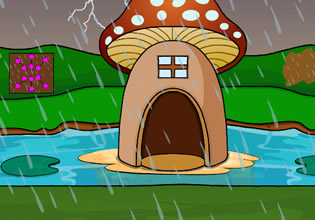 Find The Girls Umbrella
There is a torrential downpour outside and it was sudden that you didn't even think your daughter Amanda would get caught in it after she left your house. Now she is definitely outside somewhere and wet for she still has a long way to go and she doesn't have an umbrella. Okay then, you need to pass her one so she can continue her journey back.
Escape players, the rain is getting stronger with added lightning, you really insisted for her to stay and let the rain pass but she just wouldn't and she wishes to push-on, okay getting her an umbrella it is. Will you be able to find one and then pass it to her so she can keep going with her journey back?
Find The Girls Umbrella is a brand new point-and-click item retrieval escape game released by Games 2 Jolly.
Other games by -
Walkthrough video for Find The Girls Umbrella