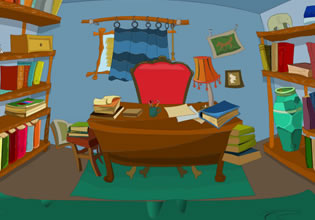 Find The Girl Escape Way
Matilda is in her study that day and she was trying to find something quite important in there and she is trying her best, but something happened in there though and this have now turned from a search to an escape!
Matilda got trapped in the room and she is now trying her best to find the key to the door for she has one somewhere, now she needs to find two things in there and she needs help. Escape players, Matilda have nothing on her that can help at the moment and no help from someone too, want to be her help then so she can escape the room?
Find The Girl Escape Way is a brand new point-and-click room escape game released by Big Escape Games.
Other games by -
Walkthrough video for Find The Girl Escape Way