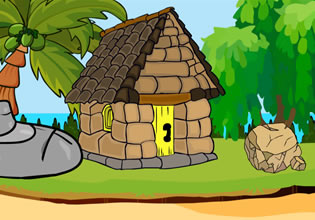 Find The Fishing Pole
There was this man who comes to this small patch of land in the middle of the ocean just to do some recreational activities there and other things what people do in islands. This island is actually his for he bought it, now he goes there with his submarine just to fish on its shores for there are very nice fish there even in the shallow waters. But as he prepares himself though, he seems to be missing an item which of course quite important.
This man who we'll call Orville couldn't find his fishing pole and he had already looked everywhere for it. It's just gone and he really can't begin what he came for to do there without that thing. Escape players, this island is small and there is absolutely very few places to look here in this place. Want to add your extra help in finding that fishing pole then so that this problem can at least be solved faster?
Find The Fishing Pole is a brand new point-and-click item retrieval escape game from Fastrack Games.
Other games by -
Walkthrough video for Find The Fishing Pole