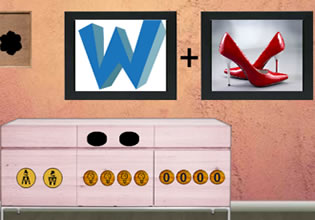 Find The Family Hand Photoframe
Edward went to his friend's house that day for he heard there was a small celebration there and he was invited, so he came early to help with the preparations there for that's what he usually does. As he got to the place, he was welcomed and there was definitely something his friend needed help there.
Edward's friend was having a hard time trying to find this key to the room where the photoframe is which he needs for decor. The attempt to get it is really stopping him to do other chores, that's why Edward volunteered on this so his friend can be with other tasks in his place for the celebration. Okay, it is Edward's job now to find this key to the room, want to help him then escape players so they can get this photo out that's inside it?
Find The Family Hand Photoframe is a brand new point-and-click item retrieval escape game released by 8B Games.
Other games by -
Walkthrough video for Find The Family Hand Photoframe