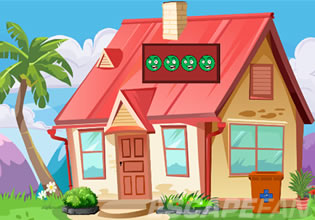 Find The Cat House Key
Marilyn has this beloved cat and she absolutely cared for the animal to bits, but it escaped that day though and she had been looking for it for hours now. At some point, Marilyn remembered that she hadn't checked her small pet-house outside her home. That small house of hers had been used by countless of her dogs in the past, but now her cat uses it. As she checked there, well lo and behold the little critter was there, but unfortunately trapped though.
The small house is currently locked and that's why her cat wouldn't return home, she is just trapped. Okay now escape players, Marilyn is going to find her key to that house then so she can free her cat, would you like to help too so she can finally give her pet a big hug?
Find The Cat House Key is the newest point-and-click item retrieval animal escape game created by Games 2 Jolly.
Other games by -
Walkthrough video for Find The Cat House Key