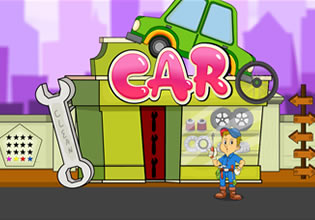 Find The Car Jack
A man needs help outside that day, for he needs a jack for his car at the moment because he needs to change his tire. Lucky for him though that he is near Carl's car shop and he can lend him a jack to help him out. But that thing needs to be found first for it is lost somewhere here in the shop.
What a ridiculous thing this is, a car shop that doesn't have a jack handy. Escape players, will you help Carl here then so he can find a jack in his shop so he can help the guy? Any jack would do as long as it works.
Find The Car Jack is a brand new point-and-click item retrieval game released by Fastrack Games.
Other games by -
Walkthrough video for Find The Car Jack