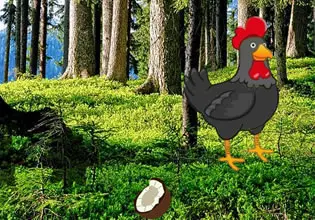 Find The Black Rooster Pair
Tommy is roaming around the forest now for he is trying to find the missing pair of his black rooster and these guys are pretty rare. He fears very much of not finding that animal of his for he spent a lot of money for it just to acquire the creature. He needs to traverse all of the paths there if he have to just to find it.
Escape players, Tommy needs to be very quick with this for time is wasting, for soon it will get dark and the chances of that rare black rooster of his surviving through the night in this place is very slim. Will you be able to assist Tommy in this search then to cover more ground?
Find The Black Rooster Pair is another new point-and-click animal wilderness rescue game made by Big Escape Games.
Other games by -
Walkthrough video for Find The Black Rooster Pair