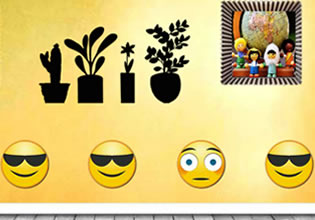 Find Snow Globe
Archie was finally called by his friend who lives close-by for he needs help. It's this snow globe of his for he really had a tough time trying to look for it in his house. He had already searched high and low but still he couldn't find it. Where could this thing be? Now there is only one room left to check here, but the problem was it's locked and the key to it was missing.
Looks like Archie's friend is having a bad day here, but he'll help him find the key though and ultimately find this missing snow globe of his which seems to be very important to him. Escape players, would you like to help-out here as well? Play as Archie then and search the house for the needed items.
Find Snow Globe is a brand new point-and-click item retrieval indoor game released by 8B Games.
Other games by -
Walkthrough video for Find Snow Globe