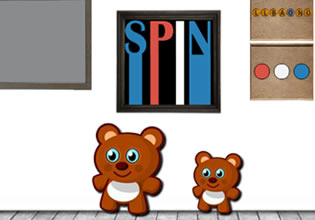 Find Rocking Horse 1
Ned is in his friend's house today for he has come to repair this really old rocking horse which his son owns. As a repairman who specializes in antique stuff, this is pretty much Ned's expertise and he is offering that to his friend free of charge. But Ned is now doing a different thing in his friend's house there, for it had been a while already and this room where the rocking horse was is not budging open!
Ned have now gotten involved in that, maybe he can help tinker with the door here, or what about finding the key to it somewhere? Escape players, you are now in the shoes of Ned here, will you be able to help your friend and his son retrieve this antique horse so you can finally repair it?
Find Rocking Horse 1 is another new point-and-click item retrieval indoor game made by 8B Games.
Other games by -
Walkthrough video for Find Rocking Horse 1