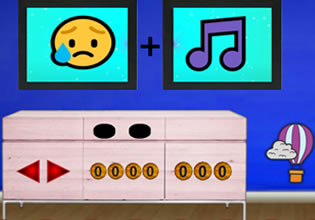 Find Pretty Girl Betty
You went to your friend's house that day which you usually do every week just to hang around and stuff. But that day is going to be a little different though, for when you arrive in the place, you found your friend trying to open this door and he is not really completely relaxed. Well, that's because his daughter Betty is trapped in the room there!
Now that is something you didn't expect, but a friend needs help here and a kid's welfare is in a bit of a risk, that's why you really need to help on this too. Escape players, want to assist your friend in freeing Betty safely here?
Find Pretty Girl Betty is the newest point-and-click indoor rescue escape game created by 8B Games.
Other games by -
Walkthrough video for Find Pretty Girl Betty