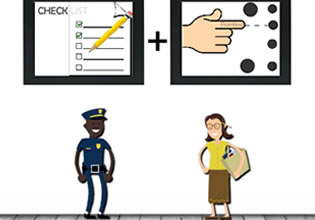 Find Policeman Buzz
The neighborhood here is getting tighter in security, for there are hooligans roaming around in the area recently and the police needs to keep a lookout on them and keep this place protected. Buzz the local policeman is in Dolly's house that day for she reported something, she also called you to deliver your report as well after what you experienced in the week, maybe what you know will help the police in keeping the place safe here. But as you got to Dolly's house, there was a problem there for she was now trying to get Buzz out of a room for he got trapped in it!
You have no idea what happened there but because people needs help, then you are going to assist. Escape players, you will now be in the situation here in helping Dolly and freeing Buzz, will you be able to help in freeing the policeman safely?
Find Policeman Buzz is another new point-and-click indoor rescue escape game made by 8B Games.
Other games by -
Walkthrough video for Find Policeman Buzz