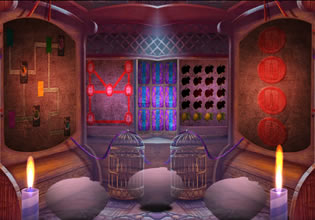 Find My Thanksgiving Rabbit
The thanksgiving rabbit is going to be the host for this thanksgiving party here in the town, but at the moment though people are having a hard-time trying to look for him for he seems to be missing! Where did that bunny go? He is needed here and he knows that. Maybe he is in trouble? Might be, for he never misses a thing whenever he is the host. Well as a person who must go and find him, Jerry is on the search now.
Escape players, Jerry might have a hard-time looking for the rabbit here, but if you would join him then he might not. Will you be able to help Jerry here find that rabbit somewhere so he can do his task for this celebration?
Find My Thanksgiving Rabbit is the newest point-and-click rescue escape game from Games 4 King.
Other games by -
Walkthrough video for Find My Thanksgiving Rabbit