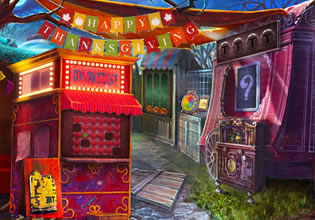 Find My Thanksgiving Keychain
The townsfolk here are getting uneasy for it's thanksgiving and they cannot find this very important item that they need so that the occasion would go smoothly. Their town here is very special for it is somewhat bounded by magic, that's why this thanksgiving key-chain must be present whenever thanksgiving passes so that things will go well for them, nobody knows what would happen if the key-chain is not with them when thanksgiving passes, but they think nothing good will come out of that.
Escape players, as one of the townsfolk here you really need to help for they all need every bit of such that they can get here. Okay then, will you be able to use your skills and logic for this and ultimately find that special key-chain?
Find My Thanksgiving Keychain is the newest point-and-click item retrieval game created by Games 4 King.
Other games by -
Walkthrough video for Find My Thanksgiving Keychain