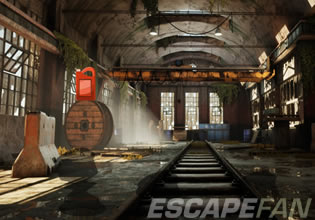 Find My Luxury Car
This abandoned factory outside of town is where the luxurious car is hidden, that's where Sylvester is going for he just illegally purchased this thing and it's kind of a reward too from the seller. Well, that's the life Sylvester have brought himself, soon it's going to catch-up to him though, and it's definitely not going to be good.
Sylvester is in the factory now and he needs to find the keys to everything there to get the car, escape players will you help find the keys here so that he can get the car once he finds it somewhere in this vast place?
Find My Luxury Car is another new point-and-click item retrieval escape game made by Big Escape Games.
Other games by -
Walkthrough video for Find My Luxury Car