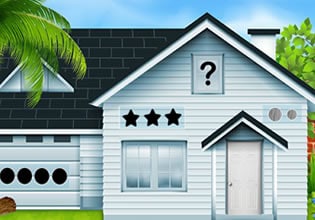 Find My Hellboy Toy
Andre returned to his farm house as he heads to his other home in the city, that's because he missed something which was quite valuable to him and that is his hellboy toy. It may seem like a not-so significant thing for some and it's just a toy but for Andre it is something important for it has sentimental value, that's why he really returned for it. Little did he know he'll have to face some challenges when he get there just to retrieve it.
Andre arrives and when he got inside the rooms he immediately went to one place, but sadly his hellboy toy wasn't there! Andre then thought maybe it was already with him the whole time? That's kind of impossible for he should have remembered it, that's how important that thing is to him. Okay, guess he'll have to search his entire farmhouse here for it? Well he really should for he had already bothered to turn back here. Escape players, come and give Andre some assistance so that this important hellboy toy of his can be found.
Find My Hellboy Toy is a brand new point and click item retrieval indoor escape game from 8b Games and Games 2 Mad.
Other games by -
Walkthrough video for Find My Hellboy Toy