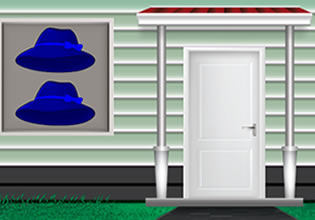 Find Isabella's Purple Frock
You returned home with your daughter Isabella for you just forgot her purple frock and she had to remind you! You really scrambled then for you are both running-out of time here already and soon you're going to be late. You were really confused why would something so important be forgotten? Well the fussing shall be dealt with later because for now, getting that frock in the room where it is must be done.
Escape players, you are now in the situation here and you need to get Isabella's frock. Will you be able to do just that so you can both finally leave to your destination?
Find Isabella's Purple Frock is a brand new point-and-click item retrieval escape game released by Games 2 Escape.
Other games by -
Walkthrough video for Find Isabella's Purple Frock