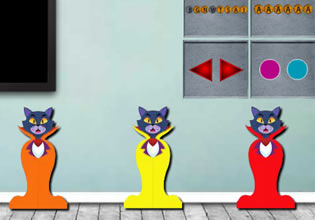 Find Horror Scarecrow
Your friend Caroline needs a little help here, for she is currently missing her scarecrow decor somewhere in her house and her plans for Halloween won't be complete without it. Of course you'll help, for you are done decorating your house anyways. Wherever that scarecrow is, you're pretty sure it is somewhere in the rooms there.
Escape players, it definitely is but you and Caroline will find this room locked and from there she is going to need some help in finding the key to it. Will you be able to find it and also locate this scarecrow?
Find Horror Scarecrow is a brand new point-and-click indoor item retrieval escape game from 8B Games.
Other games by -
Walkthrough video for Find Horror Scarecrow