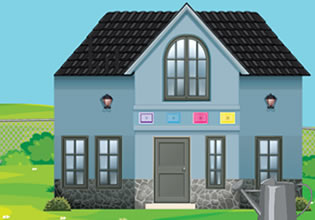 Find Happy Girl's Mobile Phone
Felix just gifted his daughter a new phone the day before and she was very happy. But that day though she was scrambling for she had lost that phone and she couldn't find it in her room!
Felix caught wind of this and he got involved, there is no way that phone could have gone out of the house for she never left the place since she got that thing yesterday, so it is somewhere in the house wherever it is. Escape players, you will now be in the shoes of Felix here, will you be able to find your daughter's phone? For it is weird why it's really nowhere to be found.
Find Happy Girl's Mobile Phone is another new point-and-click item retrieval indoor escape game made by Games 2 Escape.
Other games by -
Walkthrough video for Find Happy Girl's Mobile Phone