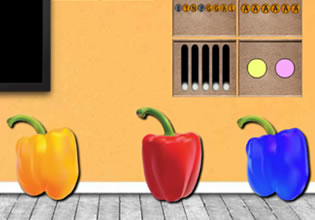 Find Green Broccoli
You and your friend Amalia was about to cook something that requires broccoli, but then this said vegetable went missing in the house! You were both definitely confused where did that thing go, for you both knew it was just there in the kitchen. Maybe the dog took it? Why would he?
Okay, there is no other way to do this but to look for it around the house here, for all they both know one of them unconsciously put it inside a room here. Escape players, you are now in the situation where you and Amalia were looking for this missing broccoli somewhere in the house. Will you be able to find it so you can then continue with the task?
Find Green Broccoli is the newest point-and-click item retrieval indoor game from 8B Games.
Other games by -
Walkthrough video for Find Green Broccoli