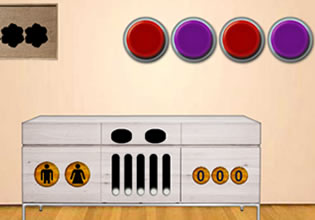 Find Gingerbread Doll
Christopher came to his friend's house just to chit-chat and hangout. As the hour progresses though, Christopher and his friend heard a call for help! It was coming from a room in the house and of course it was coming from his friend's daughter for she is the only one in there. At first the two were concerned what is it about, but it was actually minor and his kid just needs help with it.
The girl couldn't find this gingerbread toy of hers and the last place to look is inside this room, which was unfortunately locked. The key to it is missing at the moment and that's why she needs help. Okay, her father decided to help and Christopher will do the same for his friend needs it too. Escape players, you will now be playing as Christopher here, will you be able to help your friend find the key to this room so that his daughter can have what she is looking for?
Find Gingerbread Doll is the newest point-and-click indoor item retrieval game from 8B Games.
Other games by -
Walkthrough video for Find Gingerbread Doll