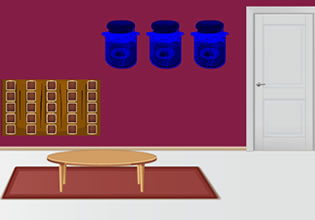 Find Funny Dolphin's Ball
As a dolphin trainer, Jake needs to take good care of the dolphins under his watch. Well that's a no problem for him for that's what he does for a living and also his hobby for all days of the week. That day even, he was going to practice with the dolphin which was still learning the ropes, but there was a problem though and it would not proceed.
Jake knows what the problem is, and that's because the dolphin doesn't have his favorite ball which obviously he loves so much. Jake could not find it in the immediate rooms at the aquariums and he is just about to try the storage houses. Maybe it's there? Well escape players, would you like to help Jake here find the dolphin's ball so the training can begin?
Find Funny Dolphin's Ball is another new point-and-click item retrieval escape game made by Games 2 Escape.
Other games by -
Walkthrough video for Find Funny Dolphin's Ball